Meet the PXR 2023 Conference Team
Welcome to the heart and soul of the PXR 2023 Conference! Behind every successful event, there's a dedicated group of individuals who work tirelessly to make it all happen. These are the brilliant minds who have come together to shape the PXR 2023 Conference.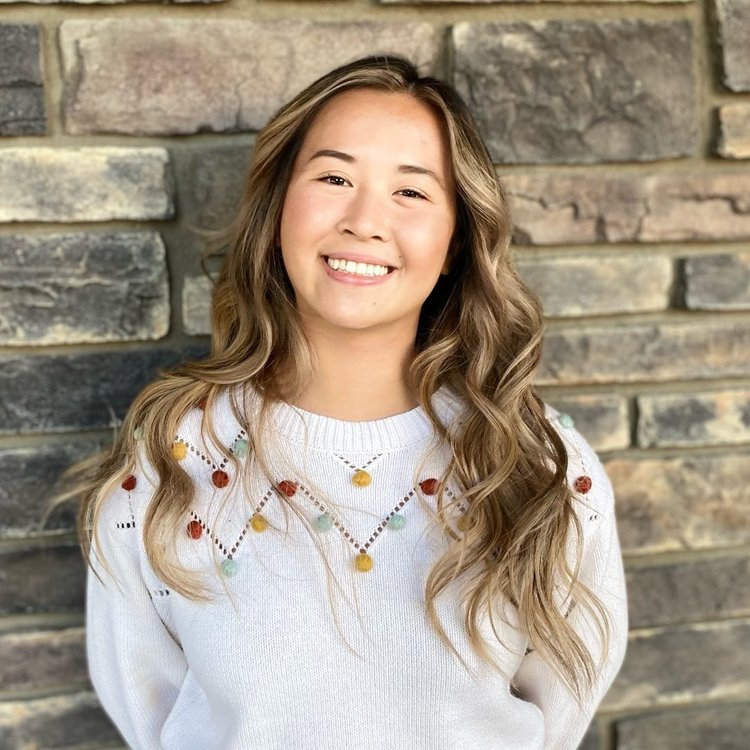 Samantha Vu
Producer
Samantha (she/her) is a multidisciplinary artist and producer. Growing up in the beautiful mountain lined town of Calgary, Alberta, Samantha fostered a love for all things performance from a very young age. Samantha is passionate about theatre, technology and the possibilities of performance through a futuristic lens. She has been fortunate to work for some amazing companies like Cahoots Theatre, The Theatre Centre, Modern Times Theatre and is so excited to be the XR Producer for Single Thread. Aside from performing Samantha is an avid creator, she loves film, photography, music, exploring the world, making delicious food and taking lots of naps.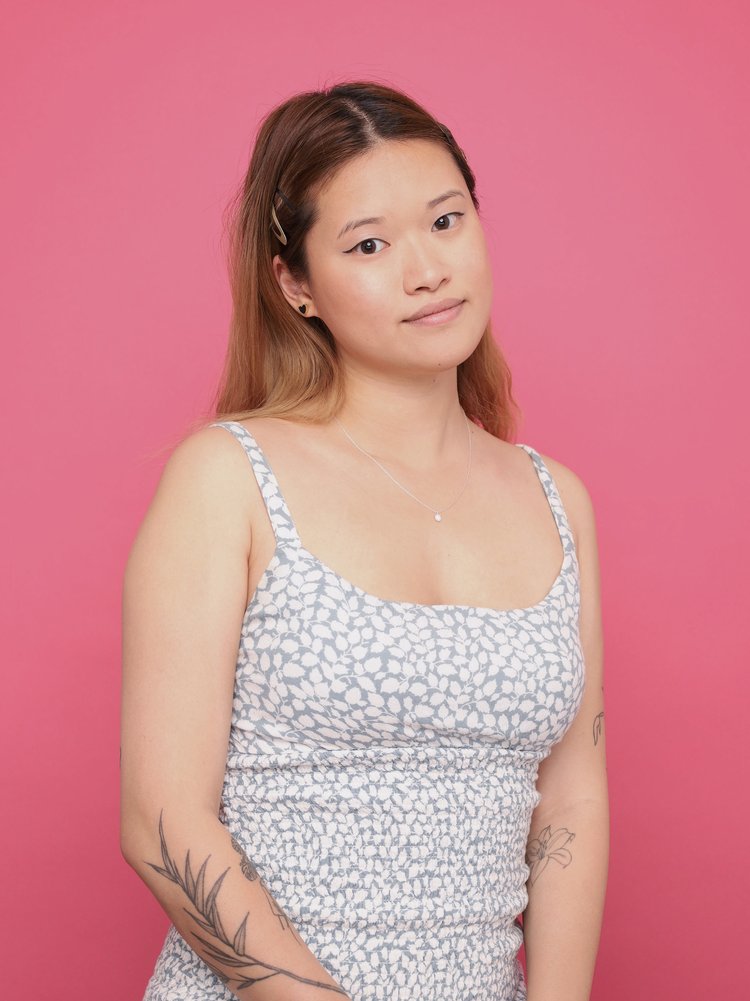 Amanda Lin
Producer
Amanda Lin 林美智 (she/her) is a queer Taiwanese-Canadian theatre artist who specializes in writing, performance, direction, and arts admin. She is a graduate of Queen's University, where she studied social psychology, theatre, and business, with her area of research centring on attitudes and social influence. She is interested in using art and storytelling to cultivate compassionate and dynamic communities. Amanda is an alumni of Nightwood Theatre's Young Innovators Program and fu-GEN Asian-Canadian Theatre's Kitchen Playwriting unit. She has worked with companies such as Nightwood Theatre, Cahoots Theatre, Why Not Theatre, the Paprika Festival, and Young People's Theatre, and has appeared on panels and participated in juries with the Toronto Fringe, Against the Grain Theatre, and the Ontario Arts Council. Her first full-length play, Between a Wok and a Hot Pot premiered with Cahoots Theatre in January 2023 and received 6 Dora nominations in the Independent category, including Outstanding Performance for Amanda and Outstanding Production. In her free time, Amanda likes to drink bubble tea and play video games.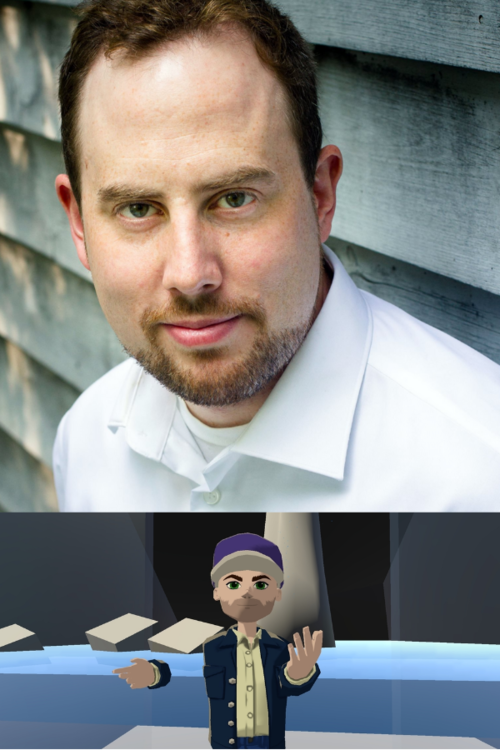 Liam Karry
Executive Producer
Liam (he/him) is the founding and current artistic director of the Single Thread Theatre Company, bringing over 20 years of experience as an immersive theatre director, producer and dramaturg. He is the Artistic Producer of the Kick & Push Festival, which he co-founded in 2015, as well as the Artistic Producer of the Kingston Theatre Alliance. He has trained at Queen's University, Director's Lab North, Tarragon Theatre and with Punchdrunk Enrichment in the UK. Liam is a staunch advocate for the Performing Arts Sector in Southeastern Ontario, and currently represents the sector on several advisory committees and working groups, including that of the City of Kingston's Creative Industries Strategy, the Simcoe County Theatre Festival and the St. Lawrence College Hospitality / Event Management Program.  Recent directing credits include: Unless, a site specific immersive experience produced in Bangkok, Thailand, and Collider, a live VR performance, which was co-presented by foldA and the rEvolver festival in June 2021 and by the SummerWorks Festival and World Stage Design in 2022.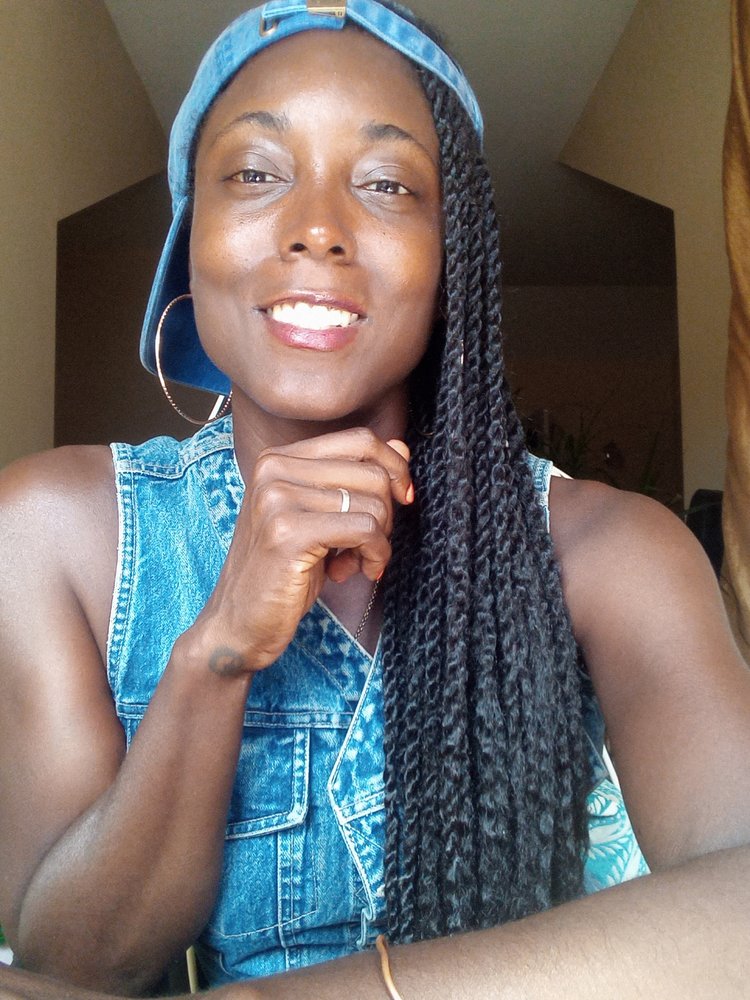 Debbie Deer
Fellowship Director
Originally from Kingston, Jamaica, Debbie (she/her) is passionate about applying her expertise to build opportunities with organizations and individuals seeking to expand their network and net worth in the creative and digital arts. Debbie is a Digital Content Creator, Project Manager, Entrepreneur, and Arts Educator. She is also the Founder of Deer Productions (DDP) which is a multimedia company specializing in video, theatre and virtual production design. DDP has worked with organizations such as Luminato Festival (Visual Lead), Black Future Month (Program Lead), Toronto District School Board, Canada Arts Council and many others involving graphic artist production, video production, theatre production, peer assessment, augmented reality and virtual reality design. In 2019, The Toronto Arts Council granted Debbie with the Individual Playwrights grant for her play Nefertiti (The Beautiful One Who Comes). Debbie was also the recipient of the Concept to Realization Grant from the Canada Arts Council in 2020 for Nefertiti (The Beautiful One Has Come). She is thrilled to embark on producing her new virtual production Nefertiti (The Beautiful One Has Comes) in 2022!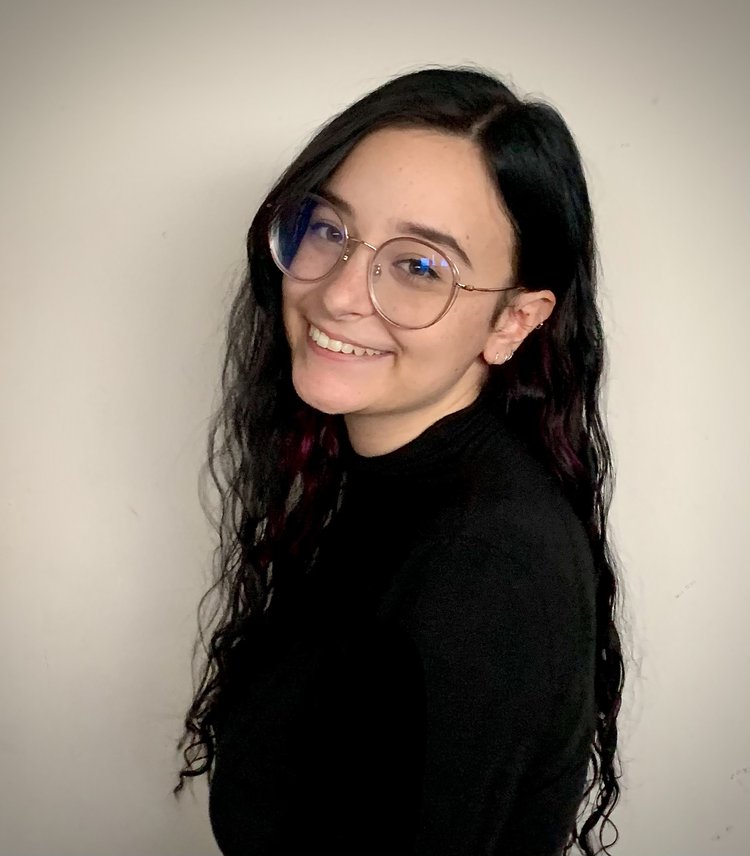 Justine Katerenchuk
Events & Operations Manager
Justine (she/her) specializes in Stage and Production Management of XR performances & events. She is currently based in Toronto where she earned her degree in Performance Production & Design. She works remotely and manages shows through a variety of social VR platforms. She loves to explore and uplift digital art. Some VR works she has Stage and Production Managed include Collider (Single Thread Theatre Company), Finding Pandora X (Double Eye Studios), You Should Have Stayed Home (SpiderWebShow) and premiering at the Raindance Festival this fall, Skits and Giggles (Double Eye Studios).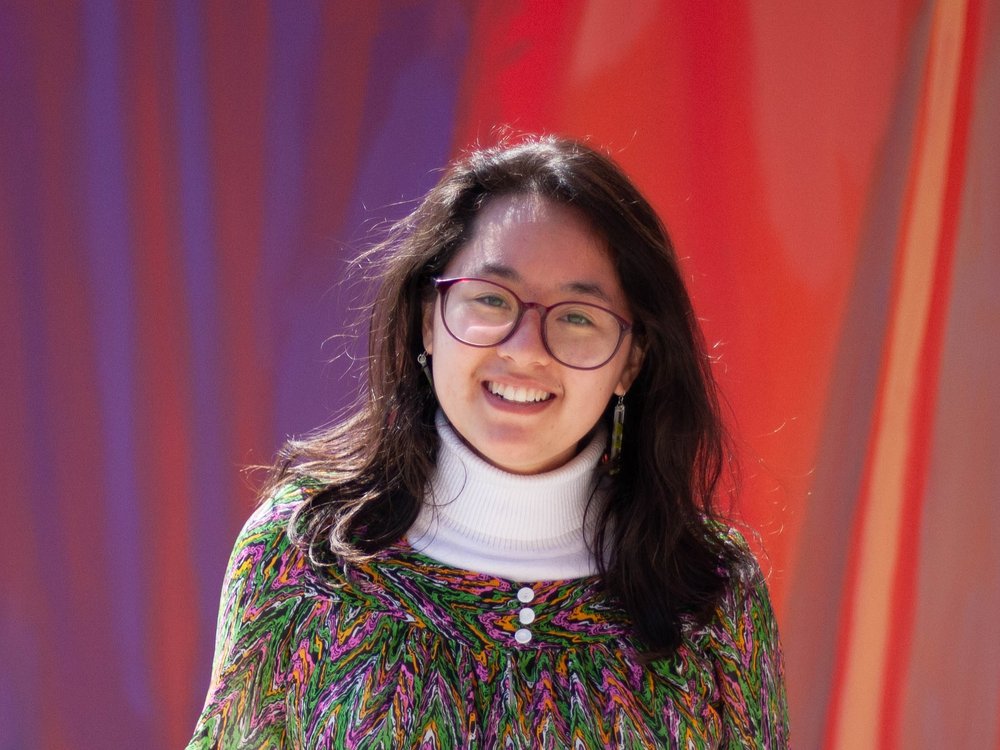 Nicole Eun-Ju Bell
Venue Producer
Nicole (she/her) is a Toronto based, mixed-race, multidisciplinary artist with a passion for performance and technology. Among other things, she is a projection designer, stage manager, production manager, and XR artist. She's worked with companies like Theatre Passe Muraille, Soulpepper, Tarragon, Canadian Stage, Factory Theatre, Single Thread Theatre Company, The A.M.Y Project.  She has curated and presented work at international and local festivals including: Prague Quadrennial, Next Stage, Summerworks, Luminato, and Toronto Fringe.  Upcoming projects: Catch her projection design for White Muscle Daddy at Buddies in Bad Times in March. She is also part of the creative team for JANE, a new work in development.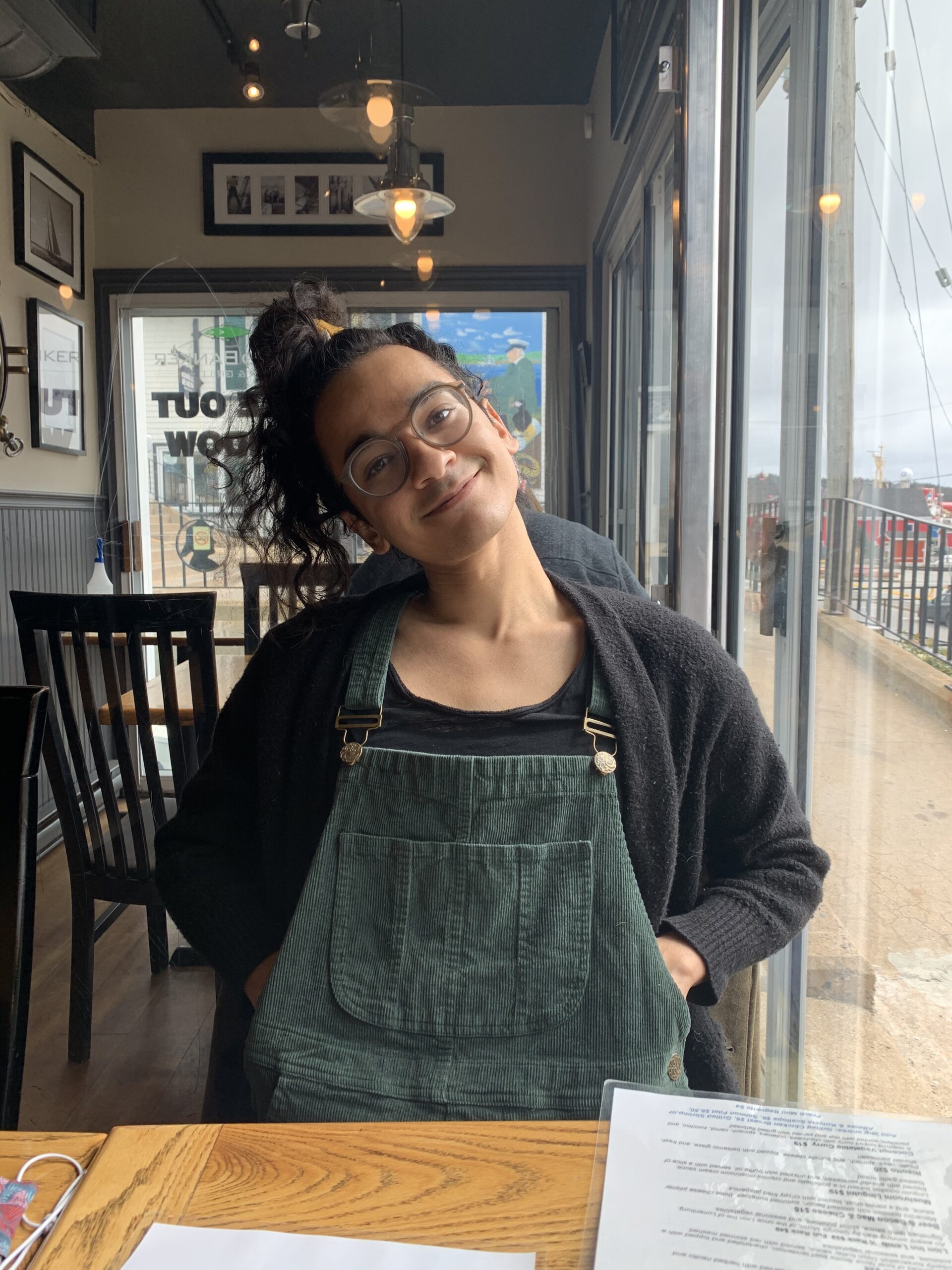 Jake Runeckles
Development Lead
Jake (they/them) is the XR Producer for Single Thread, and has produced ColliderVR, PXR2021 and PXR2022. They trained in producing at Theatre by the Bay's Indie Producer's Co-op in 2017. Jake is also an actor and musician, having trained at George Brown Theatre School, the Birmingham Conservatory for Classical Theatre, and studied with Grace Scott through the Royal Conservatory of Music. In 2021, Jake partook in Musical Stage Company's Noteworthy Cohort as a composer and lyricist. Jake has worked as an actor for two seasons at the Stratford Festival, has participated as a playwright for Cahoots Theatre's Hot House Unit, and collaborated with Young People's Theatre, Clay and Paper Theatre, and the Toronto Fringe. Selected acting credits include The Neverending Story, Henry VIII (Stratford Festival); I and You (Outlook Theatre); The Secret Garden (Young People's Theatre).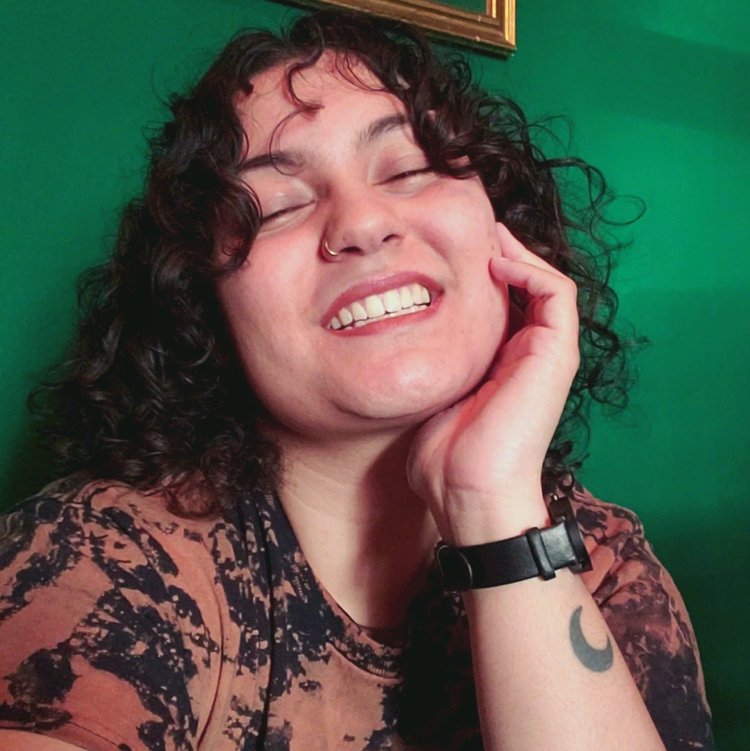 Jasmine Noseworthy Persaud
Outgoing Communications Manager
Jasmine (they/them) is a nonbinary, mad and multiply disabled, digital media artist of Guyanese and English descent living in Treaty 13 territory. They are interested in where community arts meets community health. They practice arts admin and project management as care work with roots in disability justice. As a whole, their creative work seeks to create breathing space for survivors and queer, disabled, racialized communities. During the pandemic, this work has grown to revolve around explorations of love-grief as praxis, on a multi-sensory scale, and through the celebration of diverse bodyminds. Chosen media include: illustration, poetry, and film.
Jasmine's current roles include Communications Manager at Single Thread Theatre Company and Project Coordinator at JusticeTrans. They are a current participant in the Ways of Attuning Study Group for emerging QTBIPoC curators. Last year, Jasmine was the Project Manager for AccessCBC – a nation-wide initiative between RAFFTO and CBC supporting d/Deaf, disabled, chronically ill, Mad filmmakers and creatives. 2023 marks 10+ years for them working as a community artist-facilitator and in creative industries.
For communication related inquires please contact Samantha.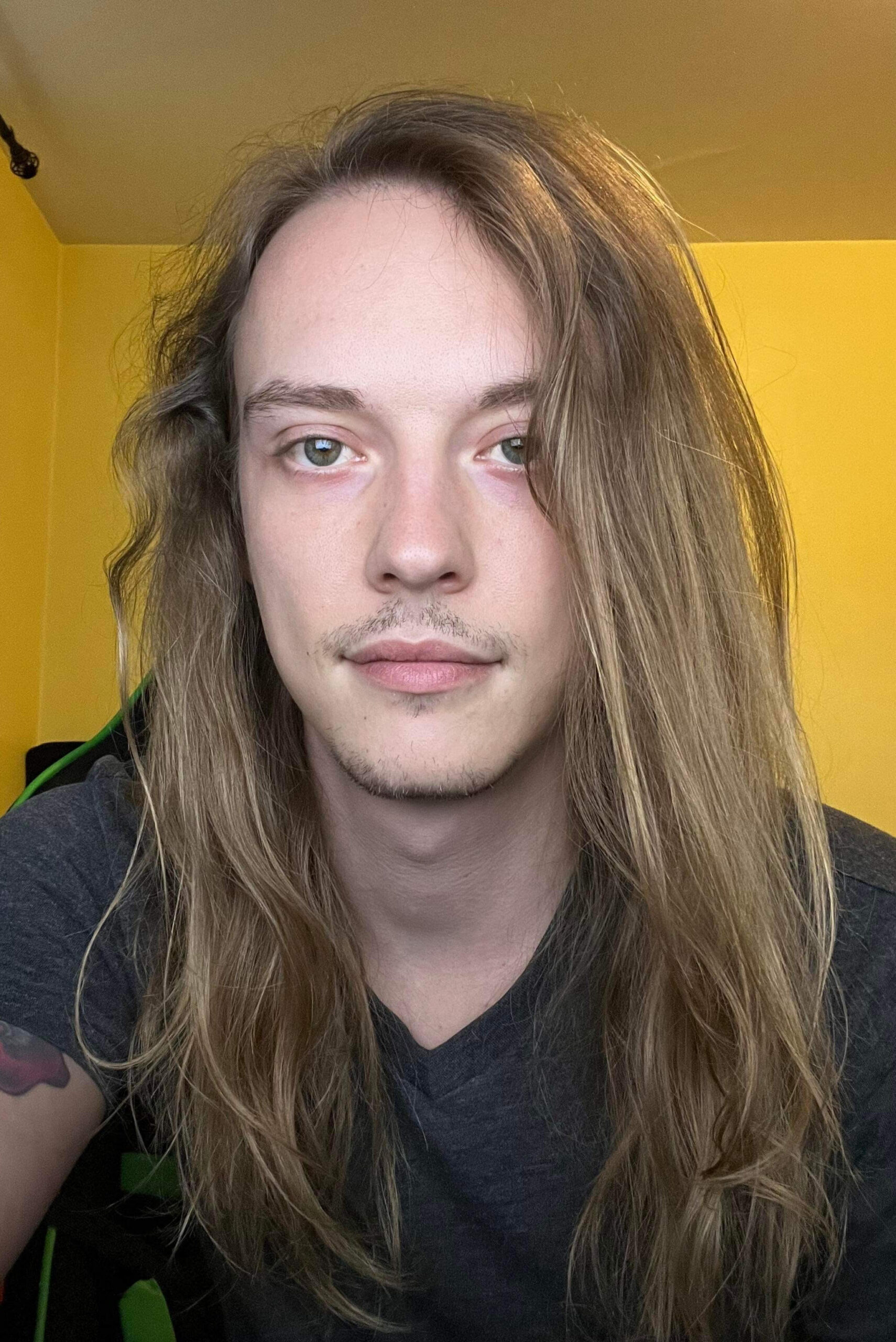 Myles Steel
Technical Director and World Builder
Myles Steel (He/They) is a VR Developer with a passion for spatial technology. They are currently based in Alberta where they earned their Diploma in Virtual and Augmented Reality Development. Since graduating Myles has been Developing the Aftermath Islands Metaverse and has founded Zoltech Studios to bring more spatialized Industry to Alberta. Myles was also a participant in the PXR 2021 XRtist link up program where they experienced VR Theatre for the first time, and through those actors they saw the joy and experiences that can be created in virtual reality.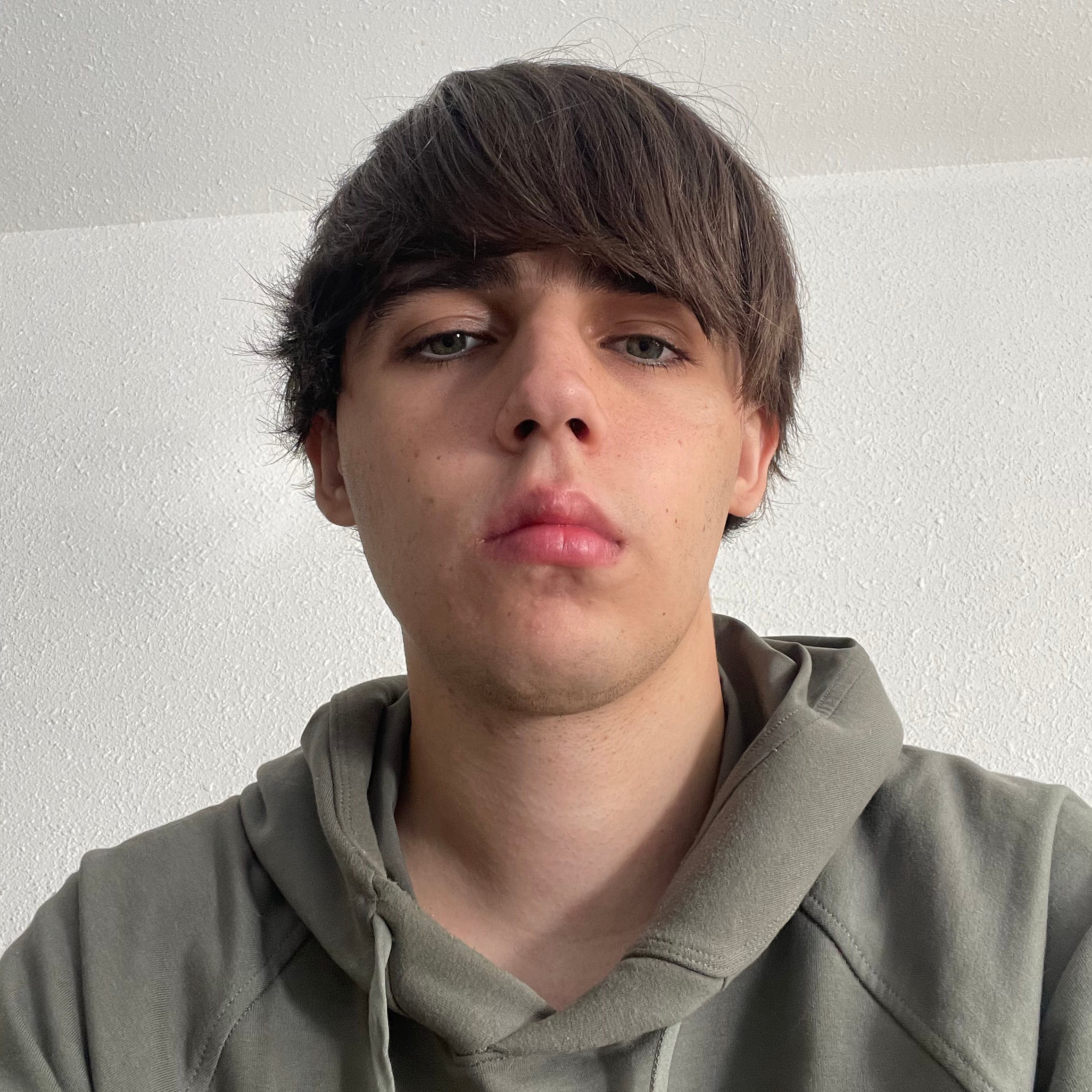 Cole Paskuski
Associate World Builder
Cole Paskuski (He/Him) is a virtual reality (VR) developer and entrepreneur from Calgary who is passionate about creating immersive VR experiences that enhance storytelling and theatre. Cole's passion for storytelling and theatre came from his experience during PXR 2021, where he participated in the XR student link-up. He collaborated with middle school students to create a world and story that utilized 3D space in VR. Cole is thrilled to be a part of PXR 2023 and relive the experience that ignited his passion for theatre and storytelling. Coles's educational background is in Virtual and Augmented Reality development and Entrepreneurship. He completed his schooling at Lethbridge College in 2022, earning a spot on the President's List and graduating with Honors. Cole is also the co-founder and manager of Zoltech Studios, an XR company based in Alberta specializing in creating immersive VR games and experiences. Zoltech Studios collaborates with the Canadian Media Fund to bring their ideas to fruition.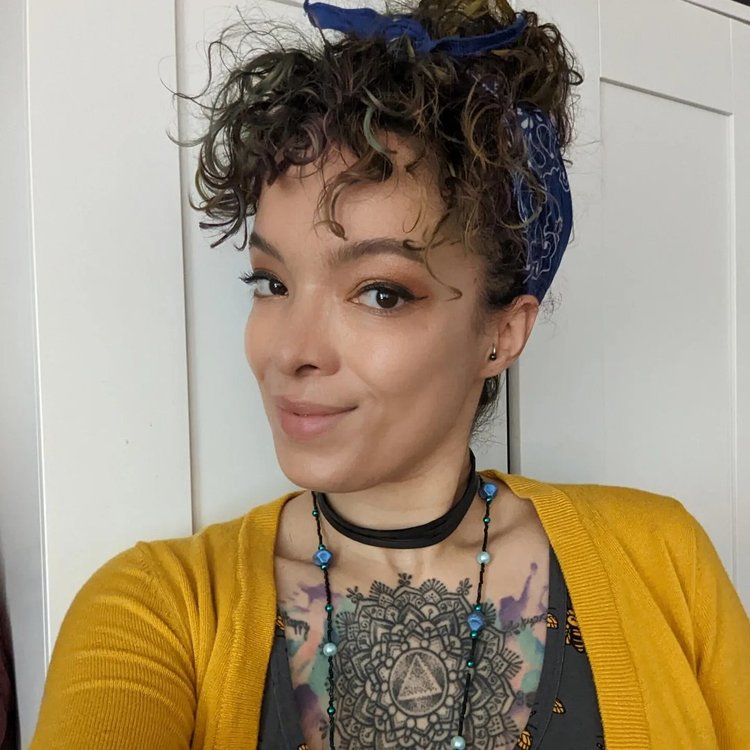 Allie Amplify
Public Relations Manager
Allie Amplify (she/they) is a Black, MAD artist, activist and educator living in Toronto , with a diverse background in both marketing and the arts. In addition to her work at PXR she is currently the Communications Designer at Outside the March. Her artistic practice, although it takes many forms, has always been centered around community and education. Allie is the Creative Director & Designer of Amplify Collective, a wearable art, performance and advocacy organization.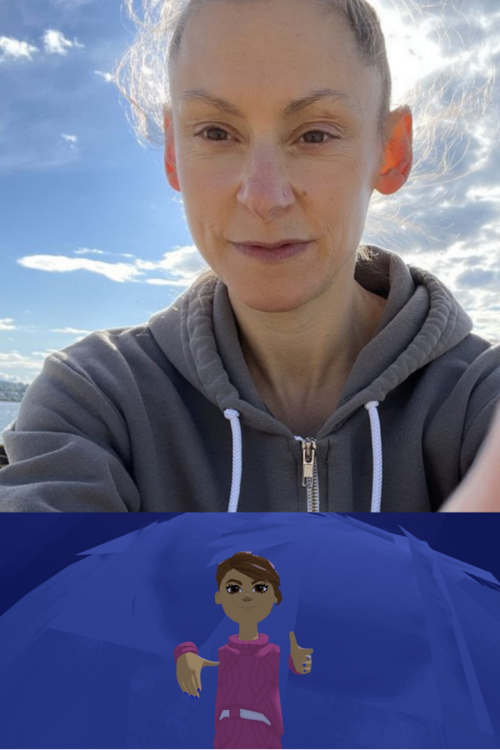 Natalie LeFebvre Gnam
Managing Producer, ECT
Natalie LeFebvre Gnam (she/elle) is a dance artist, producer, teacher, curator, performance maker and mother of a preschooler and teenager, originally from Lheidli T'enneh (colonially known as Prince George), now living on unceded xʷməθkʷəy̓əm (Musqueam), Skwxwú7mesh (Squamish) and səlil̓ilw̓ətaʔɬ (Tsleil-Waututh) Territory (colonially, Vancouver). Since 2003, she has the privilege of co-imagining and collaborating in the projects of plastic orchid factory as Artistic Producer, alongside her life and art partner, James Gnam. As a producer, Natalie has worked across disciplines and language with DanceHouse, The Cultch, Théâtre la Seizième and Dusty Flowerpot Cabaret. In 2017, Natalie led plastic orchid factory's work in establishing Left of Main, a creator hub for the live arts in Vancouver's Historic Chinatown. Natalie feels incredibly fortunate to be returning to the Electric Company family as Managing Producer, working alongside a stellar team of artists and producers.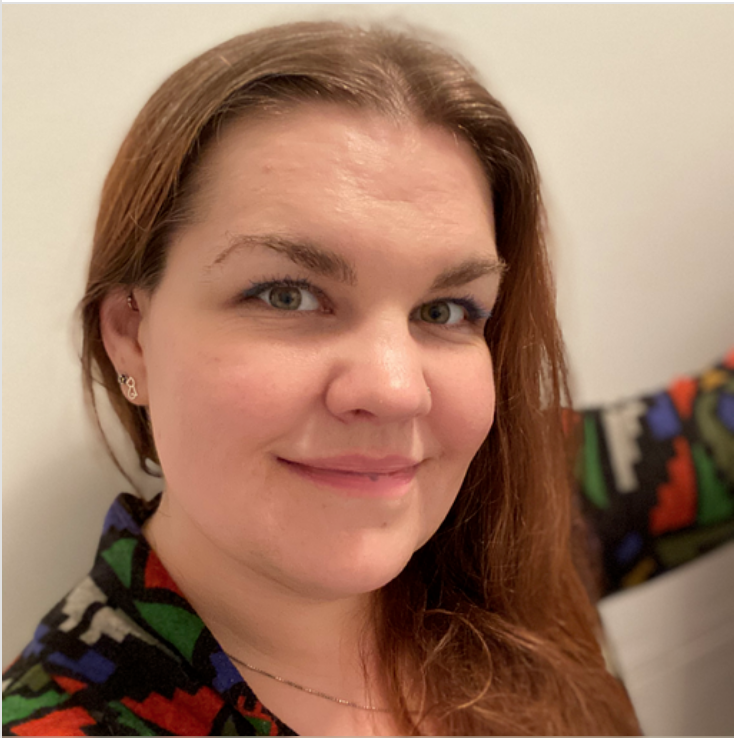 Carla Ritchie
Managing Director, ECT
Carla (she/her) is an accomplished arts leader, production/stage manager, and technical director and her design work have been nominated for a Betty Mitchell Award.  She has worked in theatre for over twenty years and has been lucky to have done shows from Victoria to Halifax. For the past three years, she has led the events team at Toronto Artscape Inc and supported Artscape's big creative entrepreneurship centre – Artscape Daniels Launchpad, before joining Electric Company as the Managing Director in April 2022.  Carla has worked with some of the heaviest hitters in Canadian Theatre and is ready to bring her breadth of expertise to the PXR Conference and learn more about integrating VR/AR into live performance. Her favourite companies include; Red Sky Performance, Theatre Calgary, Nightwood Theatre, Ghost River Theatre, Sage Theatre, The Globe Theatre, Tarragon Theatre, One Yellow Rabbit, Debajehmujig-Storytellers, The National Arts Centre, Native Earth Performing Arts and Canadian Stage.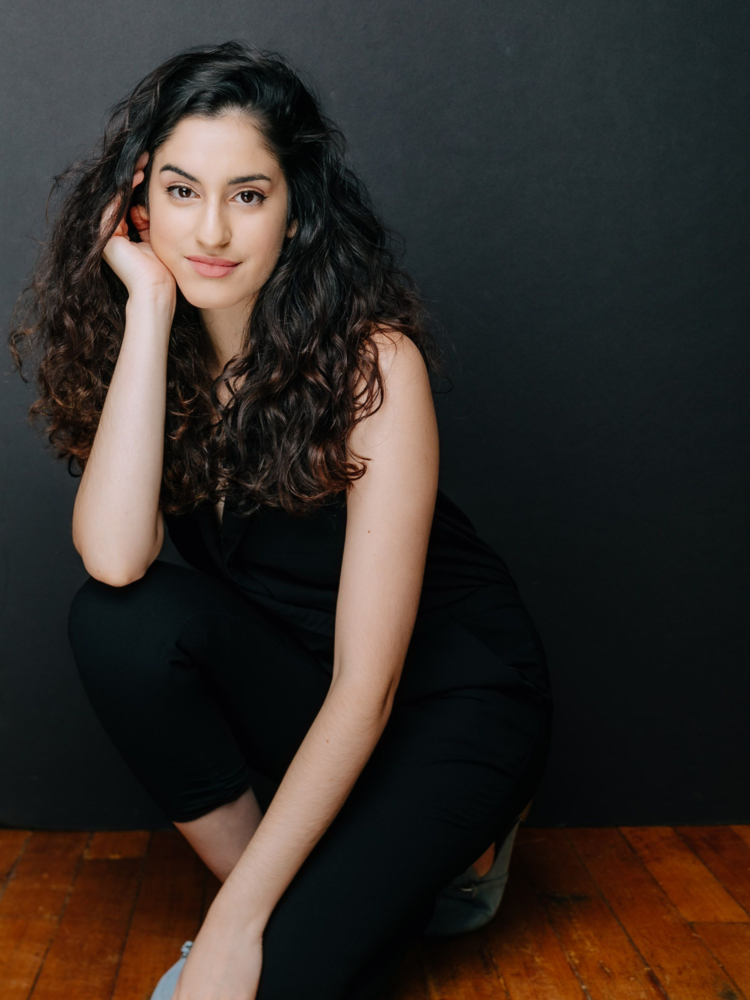 Valeria Ascolese
Communications & Marketing Coordinator, ECT
Valeria (she/her) is a Peruvian-Italian multidisciplinary artist and educator born in Lima, Peru. A graduate of Capilano University, she has collaborated with theatre companies like Electric Company Theatre, rice&beans theatre, Rumble Theatre, Bard on the Beach, and Pacific Theatre, while simultaneously working in film and TV. As a Teaching Artist, she works at Bard on the Beach, Carousel Theatre for Young People, Lights Up Musical Theatre Schools, North Van Arts, and the Vancouver Telmud Torah School. Valeria holds a TEFL-PP certificate after spending the summer of 2021 touring as a Teaching Artist in Italy. In addition, she is the Communications and Outreach Coordinator at Electric Company Theatre and the Canadian Latinx Theatre Artist Coalition (CALTAC). Valeria focuses on making art accessible to everyone and anyone by bridging her cultures and identity.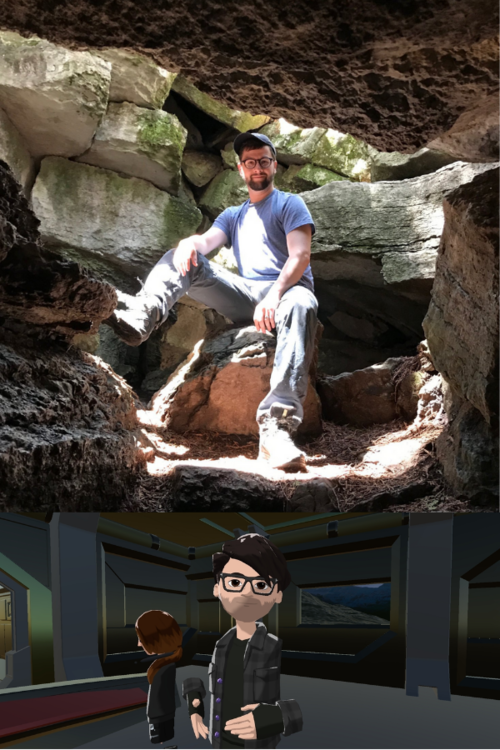 Alex Dault
Founder
Alex (he/him) had the idea for PXR in a dream shortly after the start of the pandemic- a virtual reality conference where artists could gather to talk about their work in the exciting area of XR. With the help of many incredible people (especially that of the very awesome Aidan Hammond), he was able to make it a reality and now we are trying to do it all again in 2021. This past year Alex collaborated on XR creations with many of the people he met at the first PXR, including Debi Wong, Casey Koyczan, Kiira Benzing, Beth Kates, Gil Garratt and Ian Garrett. He currently works on the writing team for Archiact in Vancouver, BC. He was Artistic Director of Theatre by the Bay in Barrie, Ontario from 2014-2018. His works as a director, playwright and puppeteer have included Caribou Cave (2019), Northern Lights (2018) The Five Points (2017), Turkey Shoot (2016), Firebrand (2014) Alex studied game design at Centre for Entertainment Arts Langara and theatre at George Brown Theatre School and Queen's University. Alex would like to thank the amazing project team for their dedication to PXR over the last year.