New this year: PXR is expanding into carbon reality!
We're going to be IRL! Announcing the PXR Ports in Vancouver, Toronto and Kingston.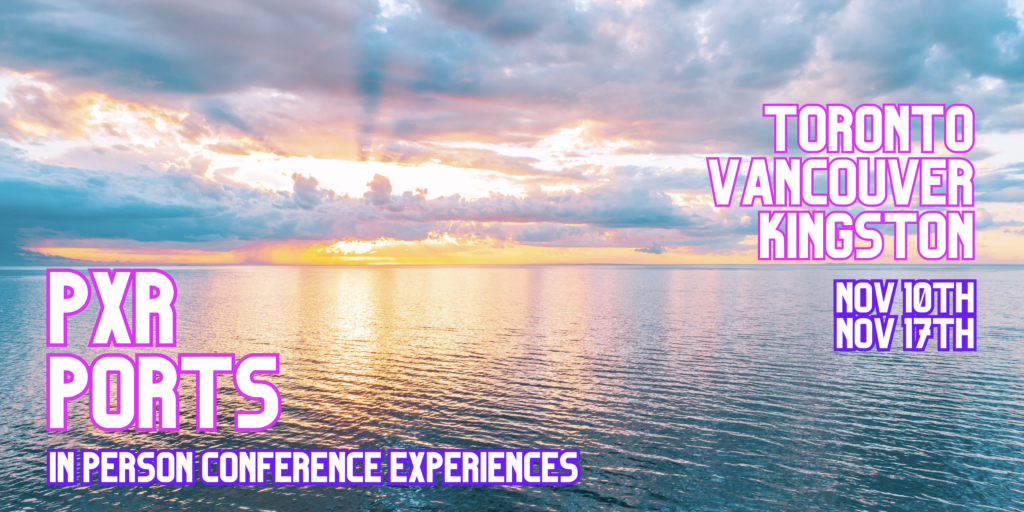 Friday nights at PXR Ports
PXR Ports Toronto and Vancouver will have exciting events on Friday Nov 10th and Friday Nov 17th featuring exciting XR and hybrid experiences, including in-person talks, VR games, snacks, socializing, and more!
As a conference attendee, tickets to the PXR Ports experience on Friday Nov 10th and 17th are included in your pass—use the code in your confirmation email for a 100% discount. If you don't have a conference pass but still want to attend, you can purchase a ticket for PXR Ports below. These in-person events have limited capacity, so we encourage both pass holders and non-pass holders to book your ticket now to ensure your spot!
Book your tickets below for Friday nights at the PXR Ports!
Saturdays and Sundays at PXR Ports
No headset? No problem! Also included in your PXR2023 conference pass is access to the PXR Ports on Saturdays and Sundays where you can book a headset for free to attend PXR2023 events in full VR! We do have a limited number of headsets, so sign up now to make sure you don't miss out!
*Headset booking is free for conference pass holders, but non-pass holders can still borrow a headset to attend one-off conference events for an additional fee. Conference passes will be checked at the door.
Volunteer Call!
We are searching for volunteers to help us out at our PXR Ports in Toronto, Vancouver, and Kingston! The PXR Ports will be running November 10-12 and November 17-19. All volunteers will receive a complimentary conference pass for the 2023 PXR Conference.
Looking for people who are:
eager to learn about VR
familiar with VR Headsets / VR Chat an asset
familiar with gaming controllers an asset
Volunteers will help attendees put on headsets, charge and monitor battery levels, and sanitize headsets between uses. We are also looking for volunteers who are interested in performing as NPCs (non-player characters) for a presentation occurring on Friday, November 17.
Getting to the PXR Ports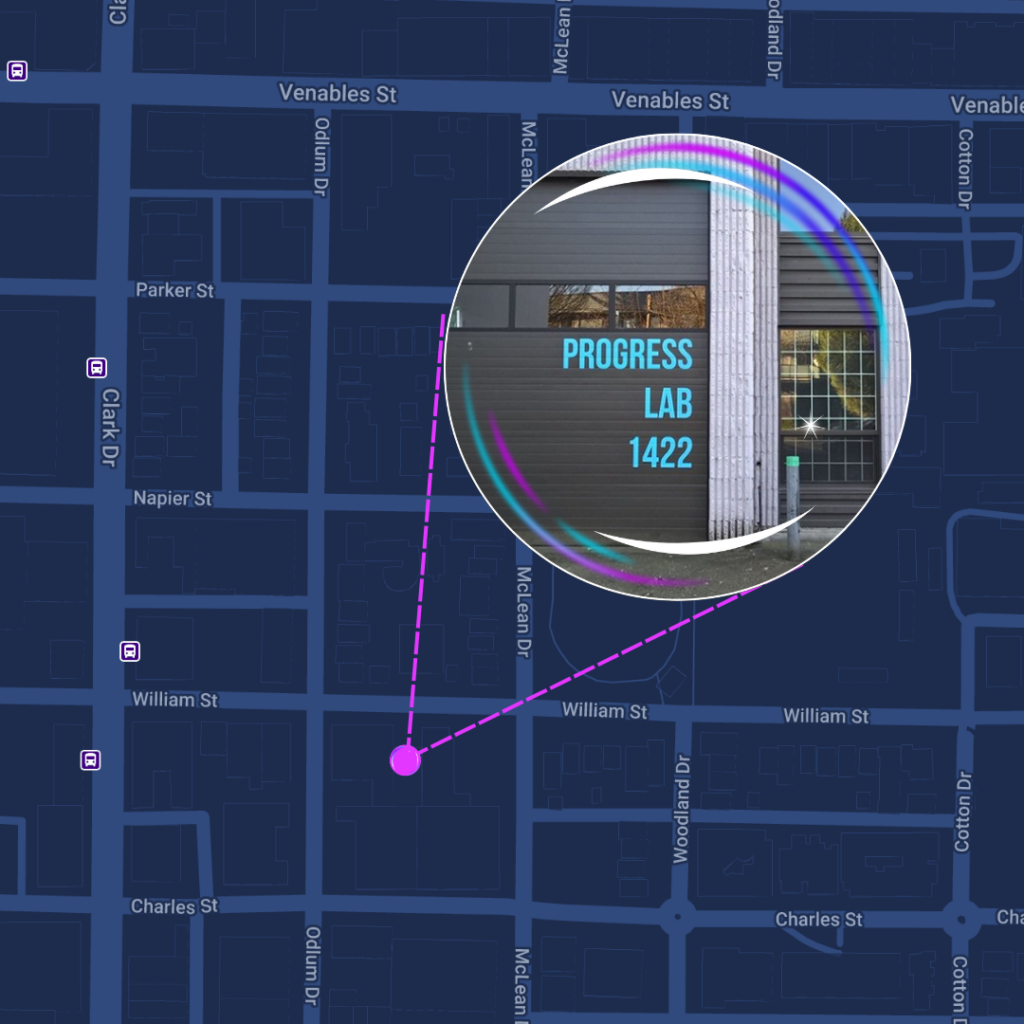 Vancouver – Progress Lab
1422 William Street
By Transit
Bus route 22 goes down Clark Drive with stop Clark Dr at William Street being a 3 minute (170m) walk to bus route 20 goes down Commercial Drive with stop Commercial Drive at Charles Street being a 6 minute (500m) walk.
By Car
There is limited parking at PL1422 but there is free street parking available along William Street and McLean Street.
By Bike
There is a bike rack available for you to lock your bike in front of the entrance to PL1422.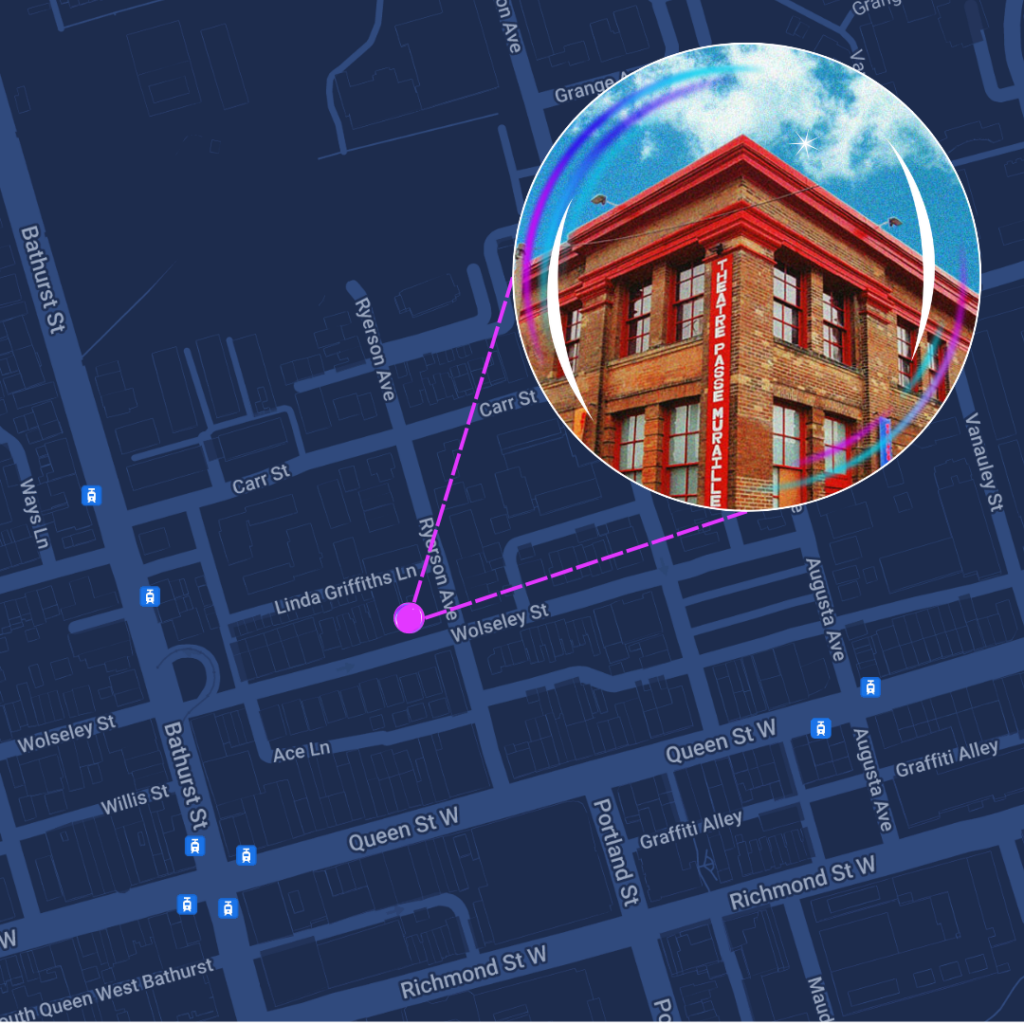 Toronto Port – Theatre Passe Muraille
16 Ryerson Ave
By Transit
By TTC from Osgoode Station: Take the Queen Street car West to Bathurst Street. Walk back one block East on Queen to Ryerson Avenue. Then walk North on Ryerson one block.
By TTC from Bathurst Station: Take the Bathurst Street car South to Queen Street. Walk East on Queen one block to Ryerson Avenue. Then walk North on Ryerson one block.
By Car
There is limited street parking available around the theatre. Paid parking lots are located on Richmond Street, just West of Portland (underground – below Loblaws) and at the corner of Wolseley Street and Augusta Ave.
By Bike
To the West of the theatre on Wolseley, there is free bike parking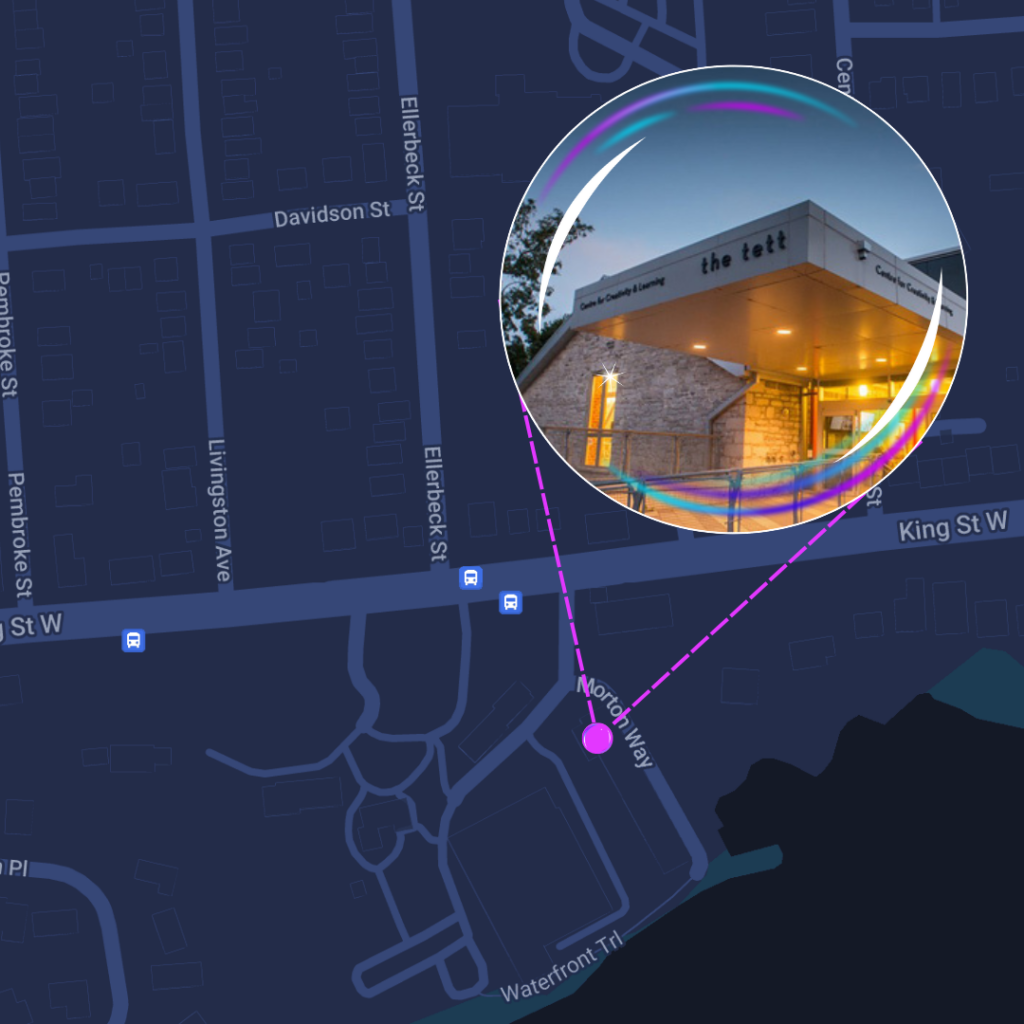 Kingston Port – Modern Fuel
Tett Centre, 370 King St W, Unit #305
By Transit
The Kingston Xpress bus stops right in front of the J.K. Tett Centre. Plan your bus trip.
By Car
Parking is free all day Saturday and Sunday and after 5pm on Fridays in the lower parking lot unless there is an event taking place on site. Signs will be posted at the parking meters which are regulated by Queen's University, not the Tett Centre.
Parking is also available on some of the *side streets located close to the Tett but make sure to note restrictions and please do not block driveways. The old St. Mary's of the Lake Hospital (Providence Continuing Care) has a parking lot that can be accessed from Union Street at a cost of $2 per hour ($6/day maximum) and is about a 10 minute walk from the Tett.
*Ellerbeck Street, Livingston Ave. and Pembrook Street
By Bike
There are a number of bicycle racks on site and a special pedestrian crossing located on King Street.
Thank you to our Venue Partner, Theatre Passe Muraille!