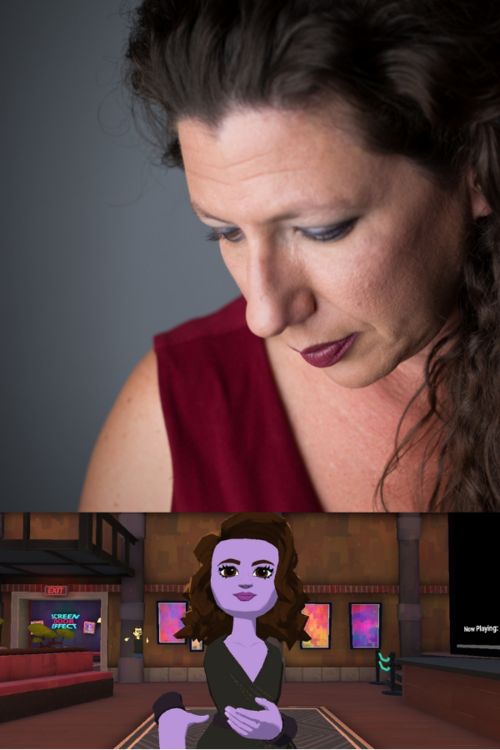 Beth Kates
Beth (she/her) has designed lighting, set and video for theatre for the past 30 years, and now does those same things in VR… and more. Her work over the last four plus years has been focused (in practice  and in research) on the intersection of VR / AR / and live performance. She is the Chair of the Advisory Board for Toasterlab's Mixed Reality Performance Atelier, and founded both Playground Studios and the Digital Alchemy Creation Lab. She received her MFA from the University of Calgary, focusing on VR/AR and live performance, working across the departments of Drama and Computer Science. She is the World Designer for PXR 2021.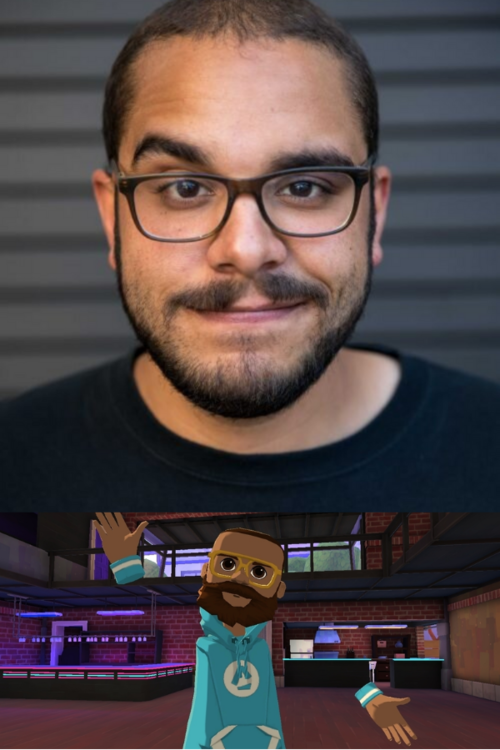 Davis Heslep
Davis (he/him) is an Arts Administrator, Educator, Media Artist and Producer based in Yellowknife, NT. Davis is currently the Programming and Out-reach Director for the non-profit arts organization Western Arctic Moving Pictures (WAMP) based in Sǫ̀mbak'è/ Yellowknife NT, and serving the five regions of the Northwest Territories. In 2014, Davis developed the travelling workshop Hackspace NT which aims to develop the digital skills of young Northerners through hands-on workshops on VR, Video Game Design, 3D modelling and printing, Laser cutting, Modular Electronics and other forms of digital fabrication.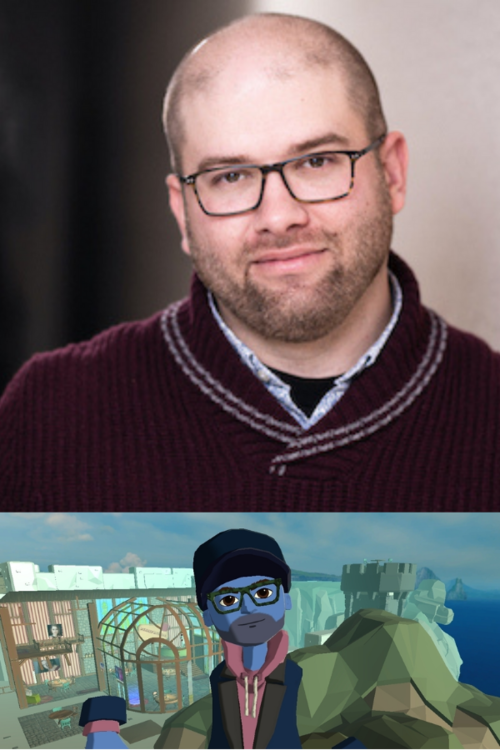 Ian Garrett
Ian (he/him) is Associate Professor of Ecological Design for Performance at York University; director of the Center for Sustainable Practice in the Arts; and Producer for the mixed reality production company Toasterlab. He maintains a design practice focused on ecology, technology and scenography and he is currently working with Rulan Tangen on Groundworks, looking at native lands in Northern California through the collaborations with artists from Pomo, Wappo, and Ohlone communities; and with Swim Pony Performing Arts in Philadelphia on Story Trails focusing on the trails in watershed areas of Philadelphia through geolocated immersive audio. Other projects include the mixed-reality geolocated project Transmission (FuturePlay/Edinburgh and Future of Storytelling Festival/New York), the set and energy systems for Zata Omm's Vox:Lumen at the Harbourfront Centre and Crimson Collective's Ascension, a solar 150' wide crane at Coachella. With Chantal Bilodeau, he co-directs the Climate Change Theatre Action. His writing includes Arts, the Environment, and Sustainability for Americans for the Arts; The Carbon Footprint of Theatrical Production in Readings in Performance and Ecology, and Theatre is No Place for a Plant in Landing Stages from the Ashden Directory. He serves on the Board of Directors for Associated Designers of Canada.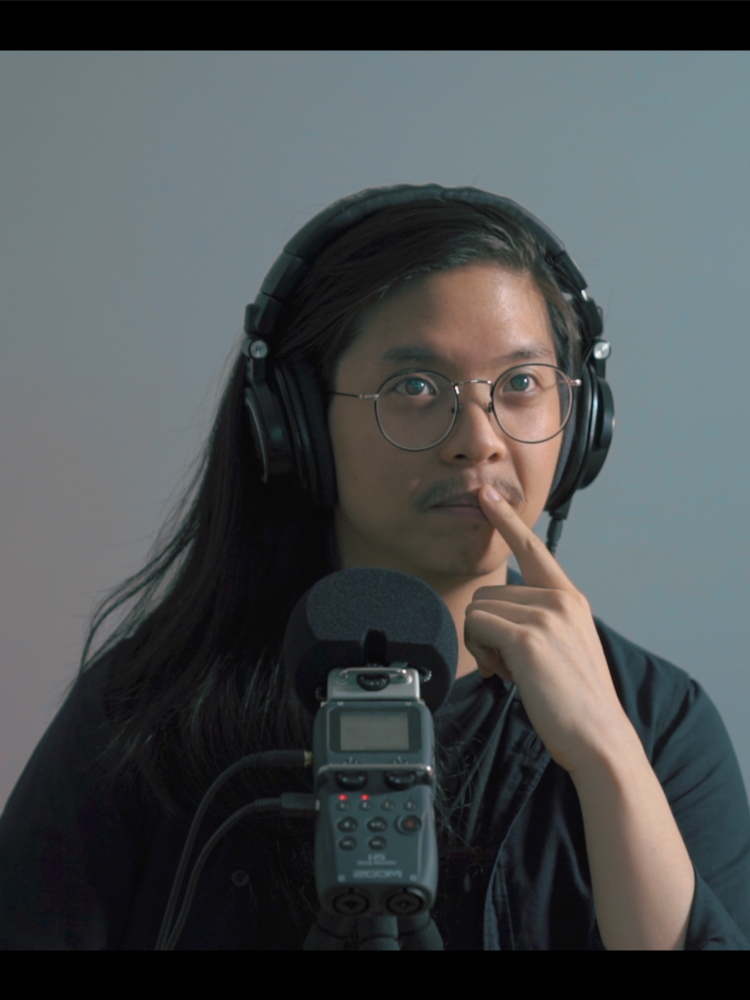 Milton Lim
Milton (he/him) is a digital media artist, game designer, and performance creator based in Vancouver, Canada: the traditional, unceded, and occupied territories of the Coast Salish peoples of the xʷməθkwəy̓əm (Musqueam), Skwxwú7mesh (Squamish), and Səl̓ílwətaɬ (Tsleil-Waututh) Nations.
His research-based practice entwines publicly available data, interactive digital media, and gameful performance to create speculative visions and candid articulations of social capital. This line of inquiry aims to reconsider our repertoires of knowledge aggregation and political intervention in the contemporary context of big data and algorithmic culture. Milton holds a BFA (Hons.) in theatre performance and psychology from Simon Fraser University. His work has been presented nationally and internationally.
Milton is a Co-Artistic Director of Hong Kong Exile, an Artistic Associate with Theatre Conspiracy, a key archivist with videocan, and a co-creator of culturecapital: the performing arts economy trading card game.
He is an Artist-in-Residence with UKAI Projects studying Artificial Intelligence and a Sessional Instructor at Simon Fraser University.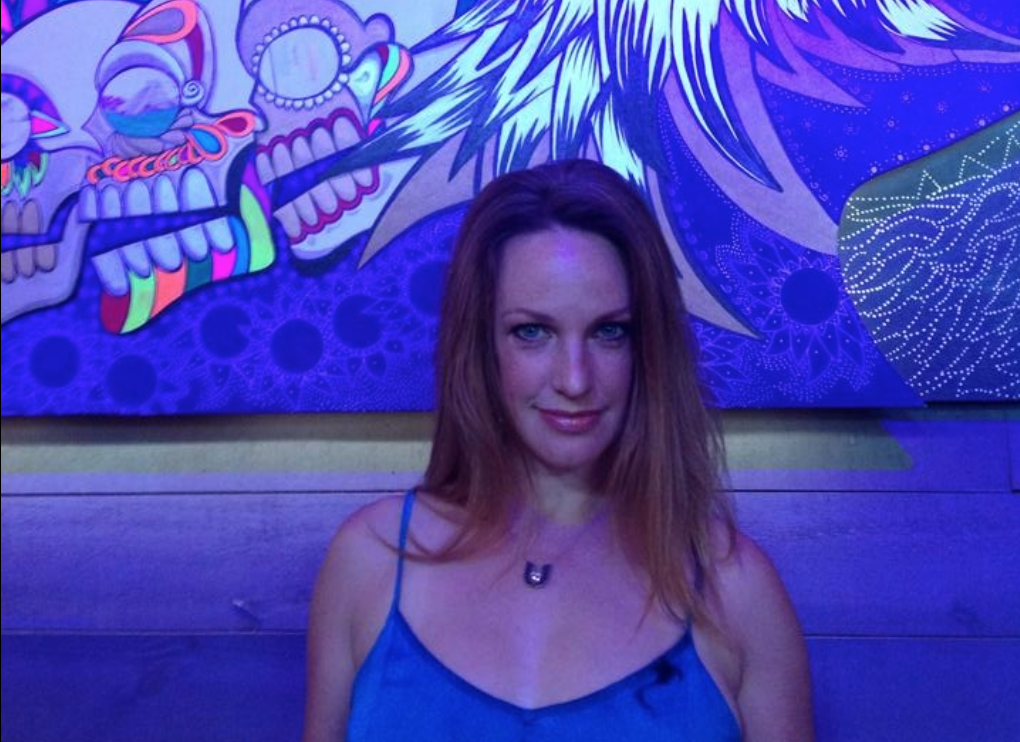 Lee Erdman
MA (Distinction) ACTRA, CCA, DTRC
Actor, choreographer and multi-media visual artist, Lee attained her MA from Staffordshire University's Film and Media Studies program and is an academic mentor and Skills Lab presenter for Raindance Postgrad. Lee set out to answer the question, "How can we capture live performance in digital media in a way that preserves the most alive-ness and somatic resonance for the audience?". She developed her own MA learning path in 2017 to investigate how immersive media could hold the key and created a framework for creatives working in live performance to use to bridge the divide into immersive media. Lee is now focused on merging her love of both the visual and performance mediums in her work. She advocates for the inclusion of diverse collaborators from the arts as crucial to the development of immersive and extended technology which straddles the divide between dramaturgy and cinematographic practices and approaches. Lee is currently analogue (read painting and sketching) developing a narrative dance project in cinematic VR that centres around reconnecting with the earth as a pathway to healing, and landscape as a metaphor in the stages of feminist self-actualization. She is currently in Los Angeles.
Notable: Actor –  "The Severance Theory: Welcome to Respite" (Ferryman Collective/CoAct)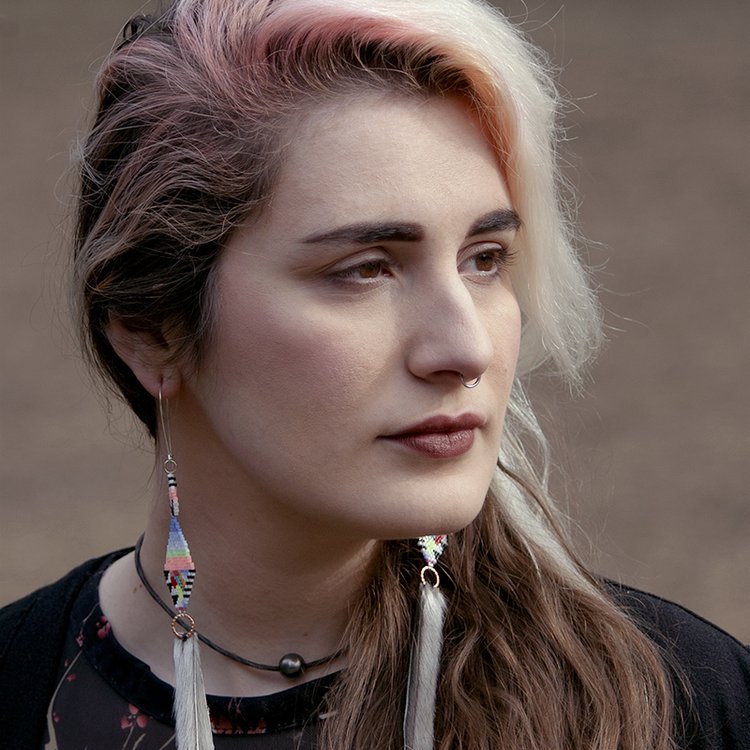 Melissa Johns
MFA, Interdisciplinary Art Media and Design (IAMD) OCAD University
Melissa Johns is a multimedia visual artist and educator from a mixed Kanien'keha:ka (Mohawk, Turtle Clan) and French Canadian background, born and based in Tkaronto. Melissa's visual practice manifests at the convergence of contemporary media, using interdisciplinary methods to collect, preserve, and transform fragments of the stories around her. Specializing in virtual reality installations, digital painting, and video art, Melissa's work centers on investigating the narrative potential of these emergent channels.