PXR2023 runs from Nov 10-19th 2023!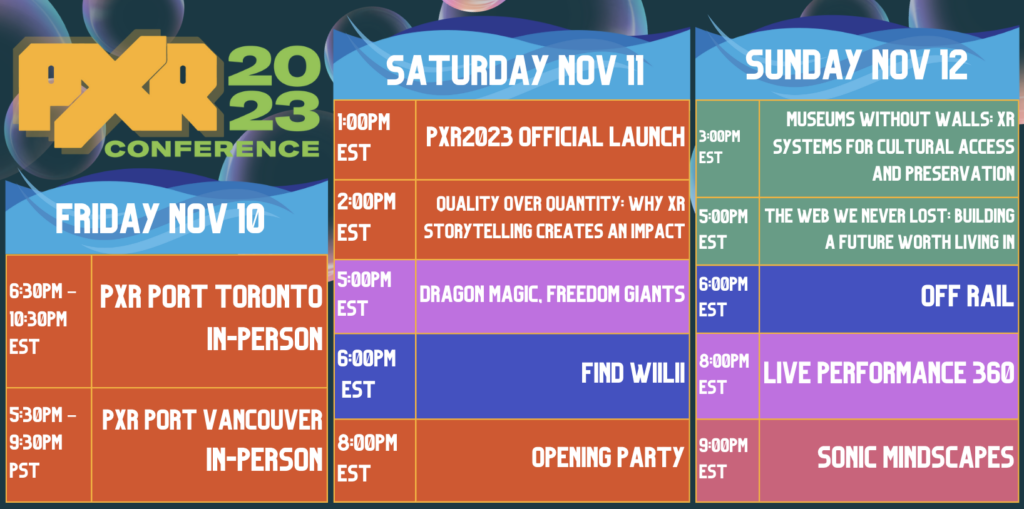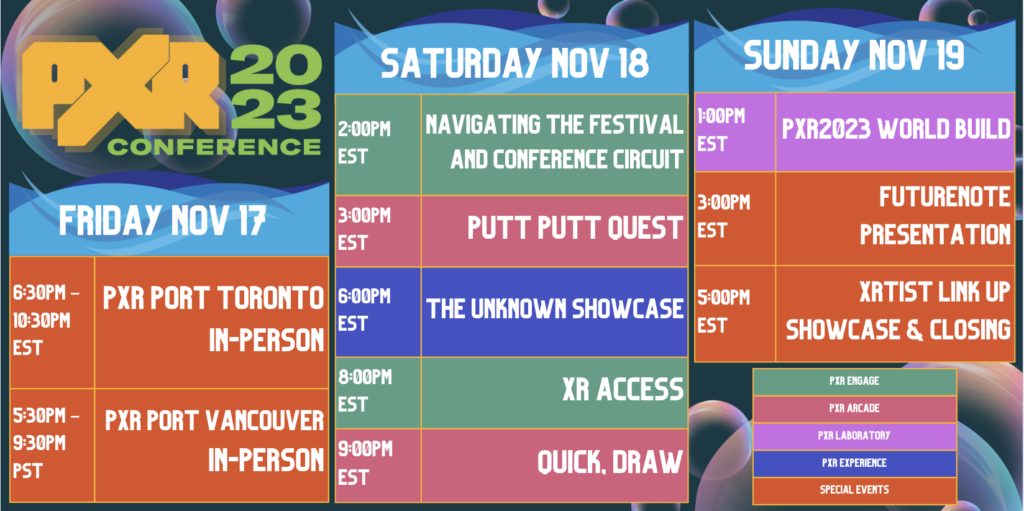 PXR started as a grand idea to gather live performance artists and technologists in virtual reality to talk about digital art making and innovating through content. It would become the first and only conference on XR (virtual, augmented, and mixed reality) performance creation in Canada.
Since 2020, Over four hundred artists, academics, influencers, producers and technologists, from diverse backgrounds spanning the country and the globe, have gathered together digitally in VR at the annual event.
Single Thread Theatre Company and Electric Company Theatre initially brought together eight theatre companies, four tech firms, and over 30 speakers and presenters from seven provinces, four countries, two states and two territories to present PXR2020. Presenters included Oculus Executive Producer Yelena Rachitsky, Mammalian Diving Reflex's Darren O'Donnell, interdisciplinary Indigenous artist Casey Koyczan, Samuel Tétreault of Les 7 Doigts Circus & Athomas Goldberg of Shocap, Debi Wong from re:Naissance Opera, Dan Miller from Unity, Tyler McCulloch from Archiact, Catherine Bourgeois of Joe, Jack et John, Beth Kates of Playground Studios and Ian Garrett of Toasterlab.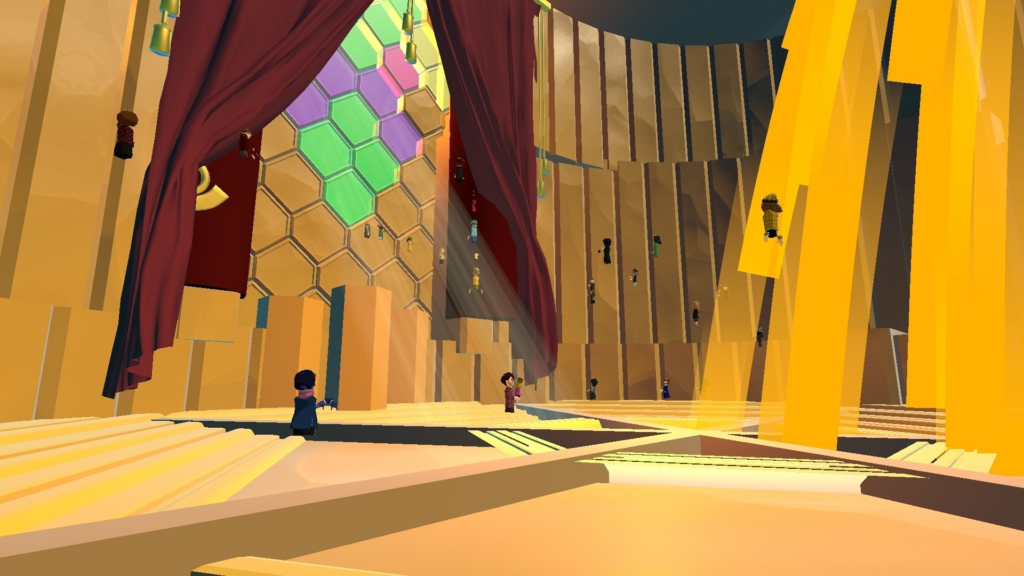 The conference has now grown into a hybrid event held in VR and at in-person hubs in Vancouver, Toronto, and Kingston. The conference continues to prioritize interactive, experiential presentations which innovate across the broad scope of XR, building on the strengths of gathering in VR and designing spaces and experiences which optimize the content and the medium.